The characters tab of the Easy RPG Creator Database manages the characters seen throughout the game that can be used by the player.
Warning: Image is out-of-date!
Overview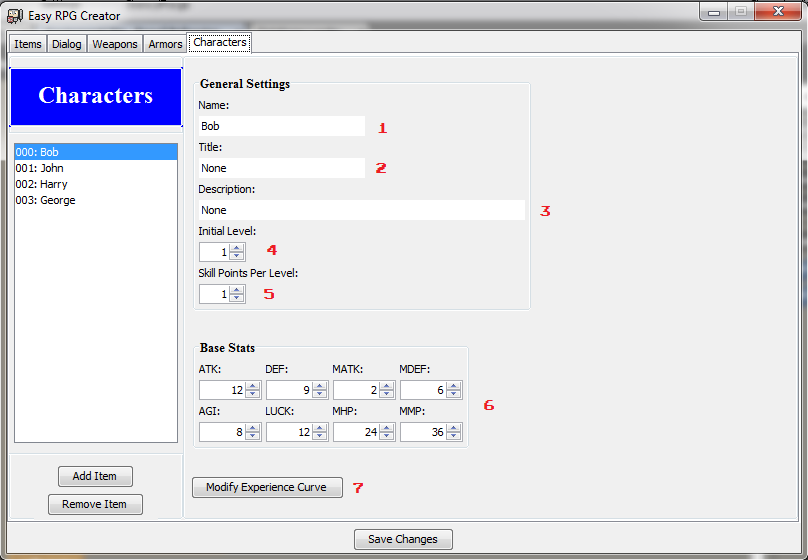 Name: This is where you type in the name of the character that you are currently editing.
Title: This is a basic title of the character, such as King.  In the Alpha Test it is displayed only in the Equipment Menu.
Description: A brief description of who the character is.
Initial Level: The starting level of a character when they join the party.
Skill Points Per Level: The Easy RPG Creator uses a Skill Point based leveling system, meaning that skill points can be assigned to the various stats of a character to upgrade the characters how the player sees fit.
Base Stats: Each of the base stats that this character starts off with. For a list of what each parameter is/does, check out the parameters page.
Modify Experience Curve: This is used to set the character's experience curve (how much experience they need to reach the next level).  More about this can be found here.
Item Icon: This lets you set an image to be displayed in-game.
Community content is available under
CC-BY-SA
unless otherwise noted.